New Jersey Furnace Installation Checklist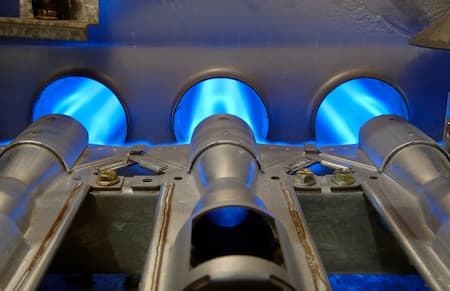 Furnaces are appliances that keep our homes warm permanently through the movement of air, hot water or steam. Since they produce a lot of heat, there may be times that the improper New Jersey furnace installation may pose danger to our homes. Contractors are required to follow strict guidelines in order to ensure a safe and running furnace and to keep clients away from harm. There are many things that a contractor takes into consideration before installing your furnace. Below is a checklist of the things that should be observed by a contractor:
Load calculation – In order to know a home's heating and cooling requirements, a contractor should understand the load calculation of the house. There are contractors who base or determine the needs for heating or cooling on the size of the house (square feet). This should not be the case because it will produce inaccurate information on the total load that a home can actually handle.
Replacement – Contractors are not allowed to replace any parts of the furnace with any identical parts because there is a possibility that these are already incorrect originally.
Ventilation – Venting systems should always be compliant to New Jersey furnace installation requirements and regulations. Your old venting system can still be used as long as it is compatible to the new furnace you had installed by your contractor. However, for blower-type furnaces, it is required to have at least 2 square inches for every 1000 BTU. The rest of the furnaces only require 2 combustion openings.
Garage furnaces – An elevation height of at least 18 inches from the floor of the garage to the point of ignition must be observed. At the same time, the furnace should be kept away from the path leading to the garage area.
Restricted areas – Bedrooms, closets and bathrooms cannot be installed with gas-fired furnaces. New Jersey Furnace installation in the attic requires a five feet space from the floor to the ceiling with a 30"x30" opening within 20 feet of the furnace's location.
Underfoot furnaces – Underfoot furnaces should have a light switch near it in order have visibility during operation. Suspended furnaces, on the other hand, must be elevate at a 6 inch height above the ground.
Inspection – After the furnace installation, your contractor should provide a description of the installation for the building inspector to check. Chimneys are inspected to verify the compliance to the standard 350 degrees.
Hiring a contractor for your New Jersey furnace installation needs can be a breeze if you have checked on skilled technicians who can do the job for you. It is very important to hire contractors that offer warranty on their work, especially if you have a furnace that is top of the line. A lot of furnaces have a five year warranty on parts and a lifetime warranty on the heat exchangers. It will be a great addition to have a contractor who will do a perfect installation job. Some will even offer added warranty on labor or money-back guarantees.

What Our Clients Say About
Martin Masters Plumbing, Heating, & Air Conditioning, Inc.
I was very pleased and appreciative of the service that Armando provided to me. He arrived on time, completed the work in a very timely manner, and left my furnace room in pristine condition. He explained what he needed to do and showed me the final result. I highly recommend him for his professionalism, efficiency, and kindness. Martin Masters, Inc. is the best - I will always call them for any plumbing needs in my house [...]
David Elias did an exceptional job in installing our new water heater. Not only was he prompt, arriving first thing in the morning as expected, he was polite, very knowledgeable and extremely clean and neat when dragging out the old and installing the new one. I would highly recommend Martin Masters, Inc. and especially David Elias! [...]
Contact Us
So if you are looking for a professional service provider in the Bergen County area, then please call us at 201-447-5711 or complete our online request form.