Steam Heating Systems Specialist In Bergen County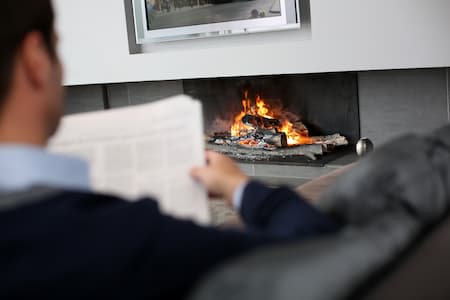 Steam heating system technology dates back over 200 years, but despite being one of the older heating technologies on the market, you can still find modern versions of this technology in many homes throughout the country. Like a hot water heating system, a steam heating system distributes heat to the various rooms in your Bergen County home via one or more radiators, delivering reliable heat throughout your home where you need it. As the premier heating contractor in Bergen County, the skilled pros here at Martin Masters Plumbing, Heating, & Air Conditioning, Inc. have the experience and expertise needed to help you install and maintain your steam heating system. Are you looking for a professional Bergen County heating contractor who can help you with your steam heating system service needs? If so, give our team of skilled professionals a call today and let us show you the kind of quality results that have helped make us the most trusted name in steam heating systems and boiler repair and installation the area has to offer.
As the premier heating specialists serving the Bergen County area, our team of skilled professionals have the expertise needed to help you get the most from your home's steam heating system. When well-maintained, steam heating systems can run for many years, but they require regular checkups in order to do so. If you have any questions about our steam heating system services, or if you'd like to schedule an appointment for a consultation, give us a call today. Our team of experts are always standing by and would be happy to assist you in any way we can.
Maintaining A Steam Heating System
Steam heating systems require a bit more in the way of maintenance than some other system types. Your steam heating system should have the water checked weekly to ensure the water level is where it's supposed to be. Too much water wastes energy and too little water can weaken your boiler's parts due to overheating. Additionally, it's important to flush out your tank regularly to remove sediment and prevent problems with low-water safety valves.

What Our Clients Say About
Martin Masters Plumbing, Heating, & Air Conditioning, Inc.
I was very pleased and appreciative of the service that Armando provided to me. He arrived on time, completed the work in a very timely manner, and left my furnace room in pristine condition. He explained what he needed to do and showed me the final result. I highly recommend him for his professionalism, efficiency, and kindness. Martin Masters, Inc. is the best - I will always call them for any plumbing needs in my house [...]
David Elias did an exceptional job in installing our new water heater. Not only was he prompt, arriving first thing in the morning as expected, he was polite, very knowledgeable and extremely clean and neat when dragging out the old and installing the new one. I would highly recommend Martin Masters, Inc. and especially David Elias! [...]
Contact Us
So if you are looking for a professional service provider in the Bergen County area, then please call us at 201-447-5711 or complete our online request form.